Fanera Launches Equity Crowdfunding Campaign On WeFunder To Unite Football Fans
A World Cup like never before as Fanera, a new era for fans, is set to bring all the excitement and thrills of the round leather game during Qatar 2022 to fans across the globe. In a related development, an equity crowdfunding campaign has been launched on WeFunder to support the completion of the mobile app and make it the official app for Qatar 2022.
"We have been passionate about football since before creating the app. We believe that the excitement surrounding football does not start and end with the whistle, it's around-the-clock enjoyment," said Mo Kilany, CEO of Fanera. "Football is the most popular sport because it is about the people. It is about bringing them together. We created Fanera to capture these moments and appreciate the fans – the reason why football is so important. We wanted to create something for football fans. Because of the widespread usage of social media, there is an increasing demand for content creators. Prior to winning the Challenge 22, we looked around and thought that the customers needed something to express themselves," he continued.
Qatar is the next stop for one of the biggest sporting events across the globe – the World Cup, and Fanera is looking to bring the fun of watching teams compete against each other within the reach of fans. The football-based social media app allows fans to customize the content on the app based on their preferences, connecting over 3.5 billion football enthusiasts worldwide in a single network. Described as the TikTok for football, Fanera allows fans to take 10-second videos of their favorite highlights and watch goals scored by their team and just recently Fanera has secured $60K in the first week, a major milestone in the history of the company.
Other features of the AI-powered app include, but not limited to, Real-Time Match Updates, Multilingual Content with 8 languages covering 90% of the languages spoken during the World Cup, Club Management Platform, and Gamification.
The WeFunder campaign aims to raise funds to bring the football revolution to life and ultimately make it the official Qatar 2022 mobile (sports/football) app.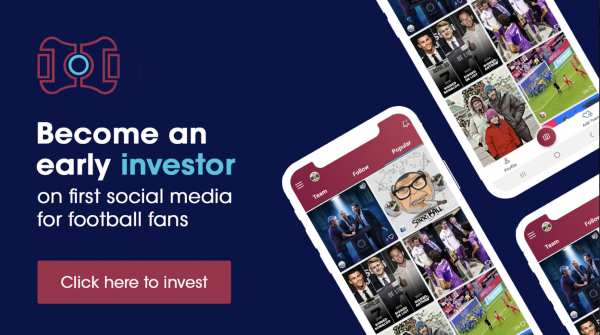 For more information about Fanera and how to be a part of the company through equity crowdfunding, visit – www.wefunder.com/fanera.